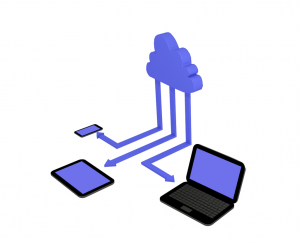 Printer-fair Ltd. provides several cloud solution to the customers. The joint point is that we don't run the services on a dedicated hardware, but we spread them on Printer-fair Ltd's devices, the operating parts of the service independently from the user. The users can reach the services through network, at public cloud via internet, at private cloud via internet or on the company's local network.
Why do you worth use a cloud service?
·         Ubiquitous: the service can be available from anywhere
– Scalable: "Pay-as-you-grow" – flexibility adapt to the customer's need. It can be freely enlarge anytime without the rented resources unless the whole configured system has been insalled again.
– High availability: the Printer-fair Ltd's developments, serious investments, data centers are garantee that our services be on a high level and appropriate quality available for our customers.
– Cost effective: the end user doesn't have to provide the server hardware and most of the time the basic software. In this way the price of the maintenance and the installation can be saved. The customer can be sure that the important services will run on an appropriate computer without any risk, because avert a failure is a cloud provider's task and cost.
We can create by access:
In case of public cloud Printer-fair Ltd. will serve your server needs with its own assets (storage, network, computing capacity) but everybody can rent from this infrasturcure a part in appropriate  monthly fee. In public clouds the isolation of the customers are more important.
We can establish the private cloud on your own or rented devices. This is a closed infrastructure  which is built up for its own target by a company or organization. It can be a solution for the public cloud's problem, but the operation is the private cloud's owner's resource.
This is a combination of the private and the public cloud. This cloud alloyes the advantage of the prior clouds. It allows to complete the private cloud in temprary power requirements with public solutions offered by Printer-fair Ltd.
Other categories:
We give the storage as a feature: backup solutions or synchronization solutions.