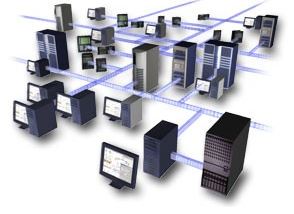 Looking for a solution to IT problems?  Looking for an integrated IT system? Printer-fair Ltd. plan, develop and operate your infrastructure and softwares.
System integration is a complex process, the parts based in the heterogeneous IT infrastructure going to connect therefore the IT system create a new, coherent, integrated system. A clear, transparent and well automated system will make your colleagues' everyday life easier. A not proper planned infrastructure will block the efficiency of the service operation. It's often cause a loss of service and it makes incalculably to quantify loss for the company.
Main tasks of the System integration process:
– Survey of IT systems: review of the existing IT systems' structure and operation. Make a study mentioning the critical    parts.
– Consultation: the future system based on this.
– Detailed planning and implementation of the system: our professional and experienced colleagues are available for   the customers.
– Other tasks: plan, implement and operate the server room, the necessary heavy current, UPS and security    system.
– If required we do network planning, implementation and enlargement for IT and telecommunication systems'   operation.